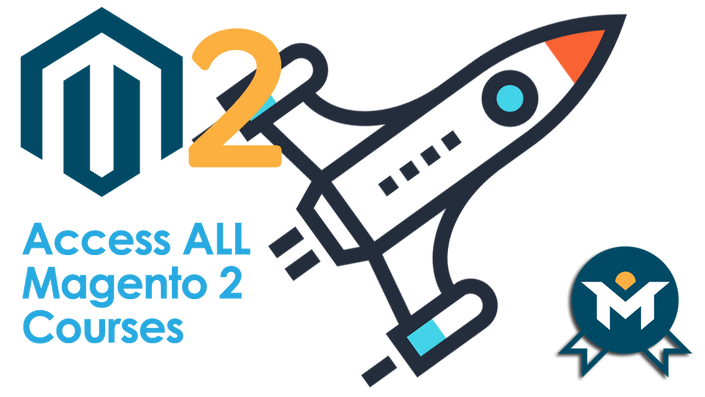 Magento 2 - Building a Magento 2 Store
A non-developers DIY Approach to Building and Running a Magento Store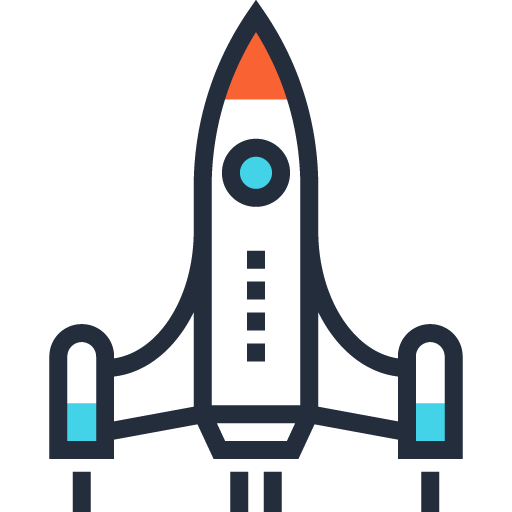 So you are ready to build you Magento store. You have an installation (and we can guide you if you do not) and now you want to turn this into a sales machine. Where do you start?
In this course we are going to help you go from novice web user to full blown ecommerce manager.
The course are split into sub sections that focus on a particular area of running and maintianing a Magento 2 store.
Follow what we do on your online store. The videos are designed so you can follow what we do on you own store. Pause and rewind the videos if you need more time, we can go at whatever pace suits you.
Over time there will be over 20 hours of tutorials added to these training courses. We will notify you when new content becomes available so you can keep upto date and continue to expand your Magento knowledge.
How to use the course?
Essentials

If you are new to Magento then the tutorials marked 'Essentials' are the place to start. These cover what you need to know. Watch these videos first and this will give you the foundation knowledge to build you store. There is enough in all the essential videos to get you up and trading. We like to call this 'Learn while you build'.
Deep Dive
Of course you want your store to be unique to you and your business and there is where the deep dive video content comes in. This covers the areas that will allow you to tailor your online store to your business requirements. And we don't stop there, we will also cover any relevant extensions and products that play nicely with Magento that will enhance the experience even more.
A living course - We are always updating and adding tutorials
Magento 2 will not stand still and neither will the content of this course. We will be added and modifying content as Magento 2 evolves. We will also be adding tips and ideas videos and look at best practices from retainers around the world and how you could implement these in your Magento store.
Content Already Available
We already have over 8 hours of content available including
Essential Store setup
Product essentials (attributes and sets)
Setting up products
Content Management
Promotional and Marketing tools
Enhancing and customising the product search
Updating products with spreadsheets
Customers and groups
More content coming soon...
As a subscriber you will automatically get access to new content as it comes online. Soon to be released content will be:
Shipping and Taxes deep dive
Running multi store
Managing customers and processing orders
Search Engine Optimisation you can do on your Magento 2 store
Multi-source inventory
Your Instructor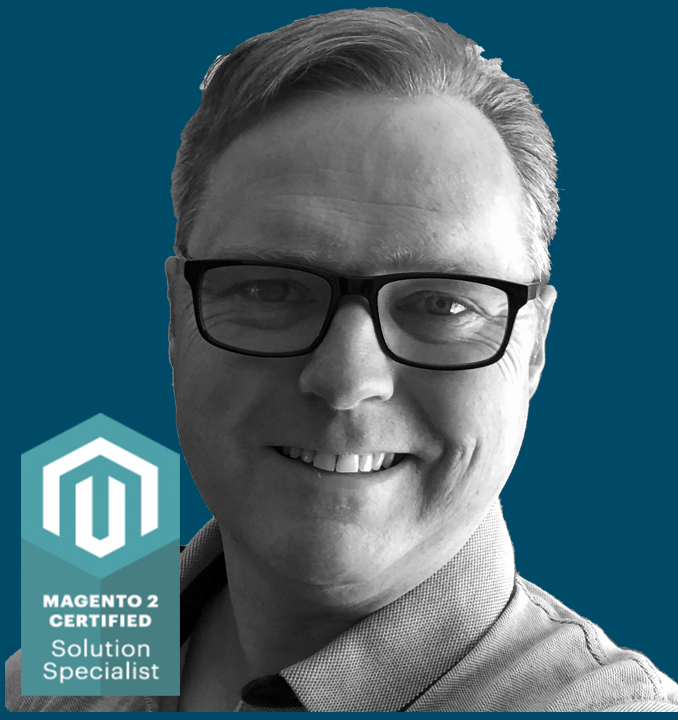 Deryck is a Magento 1 & 2 Certified Solutions Specialist (MCSS) and has been training Magento merchants, ecommerce managers, agencies and store owners since 2010.
Having worked with hundreds of Magento stores, Deryck's knowledge and understanding of Magento and it's capabilities is second to none. This has lead to him being invited to speak at Magento conferences around the world including Magento Imagine (Magento's own international conference in Las Vegas) where he even built a store from scratch during his talk.
Over 8 Hours of Course Tutorials with more added each month!
Frequently Asked Questions
Who is this course for?
This course is aimed at two delegate types. If you are new to Magento 2 this course will give you the essentials to start building and using your store. If you are more experienced we have deeper dive tutorials to give you the indepth knowledge you are looking for.
When does the course start and finish?
The course starts now and never ends! It is a completely self-paced online course - you decide when you start and when you finish.
The course is always being updated and added to, so you can get up to speed with how to run a Magento store and then keep up to date with the latest additions if you choose to do so.
How long do I have access to the course?
For as long as you are subscribed. We only charge you for the months you require the course tutorials. Once you are happy you have completed the elements you need then you can cancel at any time. You are also not restricted to completing the course in a finite number of months, so if you need longer to complete the course then just continue to pay for the months you need it.
Don't forget, we are always updating and adding new tutorials that will be included in your subscription so the longer you are on the course the more great help you can access.